Contents
Previous Page
Next Page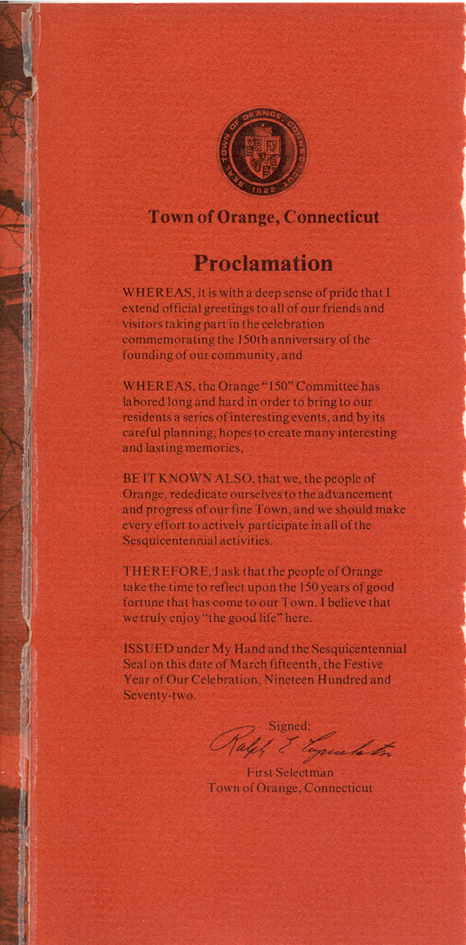 Townof Orange, Connecticut
Proclamation
WHEREAS, it is with a deep sense of pride that I extend official greetings to all of our friends and visitors taking part in the celebration commemorating the 150th anniversary of the founding of our community, and
WHEREAS, the Orange "150" Committee has labored long and hard in order to bring to our residents a series of interesting events, and by its careful planning, hopes to create many interesting and lasting memories,
BE IT KNOWN ALSO, that we, the people of Orange, rededicate ourselves to the advancement and progress of our fine Town, and we should make every effort to actively participate in all of the Sesquicentennial activities.
THEREFORE, I ask that the people of Orange take the time to reflect upon the 150 years of good fortune that has come to our Town. I believe that we truly enjoy "the good life" here.
ISSUED under My Hand and the Sesquicentennial Seal on this date of March fifteenth, the Festive Year of Our Celebration, Nineteen Hundred and Seventy-two.
Signed:
Ralph E. Capecelatro
First Selectman
Town of Orange, Connecticut