Contents Previous Page Next Page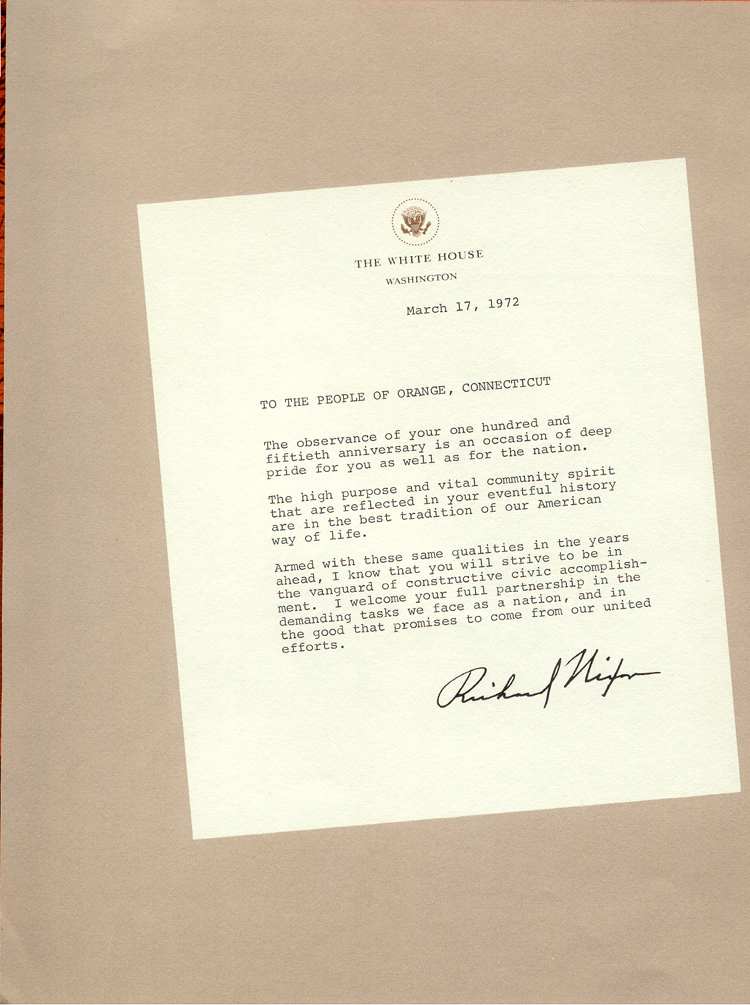 THE WHITE HOUSE
WASHINGTON
March 17, 1972
TO THE PEOPLE OF ORANGE, CONNECTICUT
The observance of your one hundred and fiftieth anniversary is an occasion of deep pride for you as well as for the nation.
The high purpose and vital community spirit that are reflected in your eventful history are in the best tradition of our American way of life.
Armed with these same qualities in the years ahead, I know that you will strive to be in the vanguard of constructive civic accomplishment. I welcome your full partnership in the demanding tasks we face as a nation, and in the good that promises to come from our united efforts.
Richard Nixon